San Tan Charter School began in 2006 as a small private Montessori Preschool and Kindergarten. The overarching Montessori philosophy is to "Follow the Child" and to "Never do something for the child that they can do for themselves."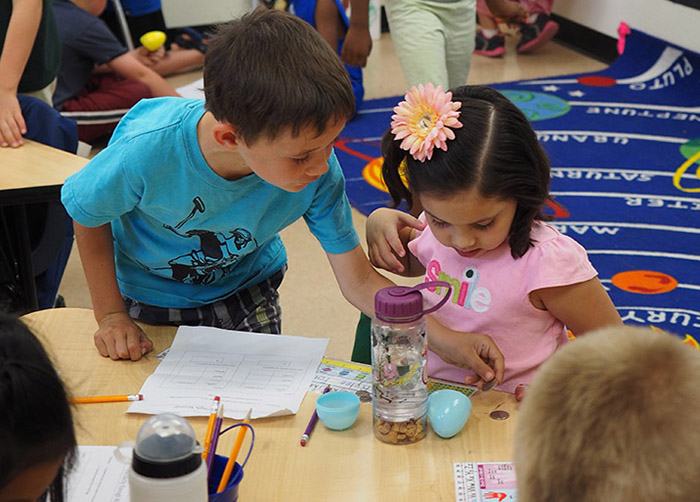 San Tan Charter School grew organically, expanding beyond Kindergarten, by responding to parent's desires for their students to stay within our small-school environment while taking advancing grades. We developed a K-6 Inquiry Based Learning Curriculum model and incorporated applicable Montessori concepts and materials to create our Public Charter School program.
The Love and Logic® philosophy to classroom management blends perfectly with our Montessori foundation. Followed throughout our community, Love and Logic® and the Nine Essential Skills is focused on building relationships; which includes teachers establishing clear expectations and communicating with respect while assisting students in developing personal responsibility and problem-solving skills.
San Tan Charter School is an amazing community of dedicated teachers, staff, and families. We are proud of our strong and positive school culture based on mutual respect.
We are dedicated to providing:
A safe nurturing learning environment for your child

An environment where parent support is encouraged

Daily social, emotional, and physical development

An individualized and interactive educational experience

Proactive and positive attention to individual needs